San Jose State's Survey Policy and Research Center just released some survey results on the term-limits weakening measure, public sentiment on illegal aliens, and popularity numbers for the Governator. You can read the summary release which is attached below.
Of particular note in this survey were the numbers on the term-limits weakening measure being placed on the ballot by termed-out legislative leader politicians Don Perata and Fabian Nunez. On the first pass, the career politician set would be chuckling with glee as respondents to the survey, based on having the 'official' description of the measure read to them, seem to support the measure with 56% saying they would vote for it.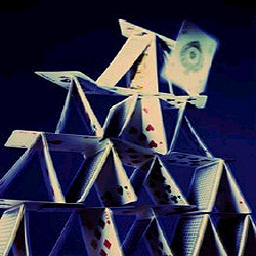 Well, that is where the good news stops for them and the good news for those who oppose career politicians begins. The analysis with the attached survey penned by survey director Melinda Jackson makes it clear that it is Jerry Brown's slanted wording that is responsible for the faux support for this measure. Jackson says that Jerry Brown's description of the measure that emphasizes that the overall amount of time that an individual can serve in the legislature is reduced, rather than the extension of the amount of time that a legislator can spend in the house in which they were elected, is responsible for the support.
She goes on to say, "If opponents spend money on television ads against this proposal, if Governor Schwarzenegger opposes it or if Republicans or conservatives feel tricked, the measure could lose ground very quickly."
The reason for Jackson's point is undoubtedly due to the fact that the strongest support for the measure, as described, comes from the most traditional proponents of term-limits - Republicans, conservatives and decline-to-state voters! As this group of folks starts to understand that this measure weakens term limits, and even worse, allows an entire group of politicians to serve in the State Legislature long beyond the current Prop. 140 limits, you can easily see where they will flip around, and how this measure will be in dire straights.
The supporters of this measure are fooling themselves if they think that this battle to weaken term-limits is going to be waged in some sort of vacuum. There will be a strong, vigorous campaign against this ill-advised attempt by politicians to keep their jobs at all cost, afraid of life in the private sector, and unwilling to allow other eager Californian citizens to come up and 'give back' by serving time in the legislature.
When I saw how essential support from Republicans, conservatives and DTS voters is for this measure to break into the mid-50's, it made me think of a tower of cards preparing to topple...
Download CApoliticalpressr.pdf
(Cross posted from the FlashReport)